Best of Lake Argyle Ex Lake Argyle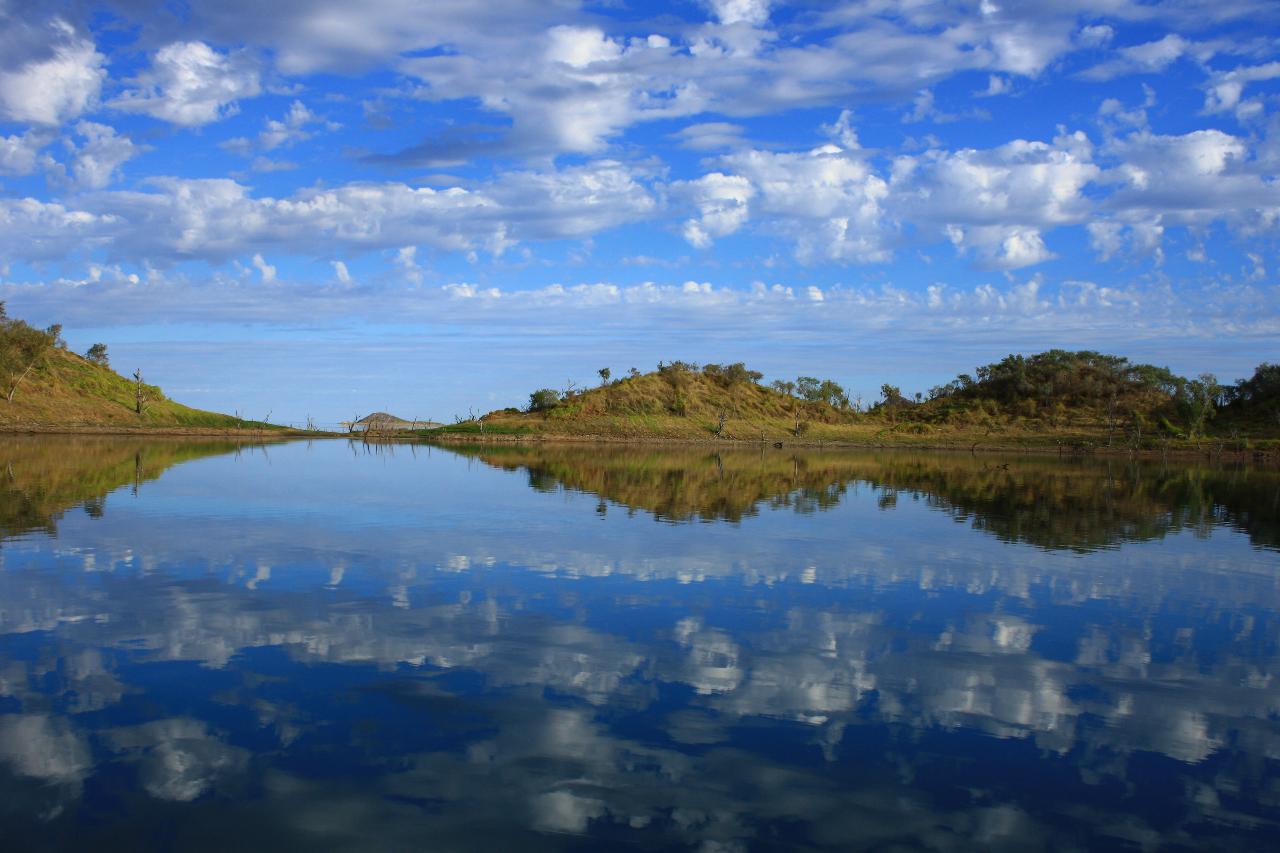 Duration: 6 Hours (approx.)
Location: Lake Argyle, WA
Product code: LA2
The best (and only) way to experience the full length of Lake Argyle is on our Best of Lake Argyle cruise. This trip includes all of the highlights from our Sunset Magic trip and much more. From the rugged northern end to the vast expanses of the southern reaches and covering up to 120km in between, this is a must-do for anyone wanting to experience the heart and soul of our beautiful lake!
The bird is the word in the lake's Southern wetlands, being home to a myriad of birdlife that sometimes numbers into the tens of thousands! Take a gander through the binoculars (provided by us, but your welcome to bring your own) for an up-close look at the many different species of birds and other wildlife including wallabies and crocodiles.

We'll stop on a remote island to fossick for the intriguing Zebra Rock. Unique to Lake Argyle, this rock is alluring with its perfect stripes and spots that can appear to be painted on. We'll cruise past the submerged site of 'Argyle Downs', the Durack Family's Homestead, while listening to stories about the pioneering families and how they began the pastoral industry in the Eastern Kimberley. We'll enjoy the changing colours reflecting across the lake near Monsmont Island, the best spot on the Lake for sunset! Enjoy some delicious local Ord River produce for afternoon tea before stopping for a refreshing swim (don't forget your bathers!) and complimentary beer, wine or champagne – the perfect end to a magnificent day on Lake Argyle.
Includes:
Complimentary lunch, fresh local melons, afternoon tea and alcoholic and non-alcoholic beverages.
Average Duration: 6.5 hours
Note: We specialise in observing wildlife, but due to the nature of wild animals it cannot be guaranteed you will see all that is described in our services.
*Minimum numbers of 10 are required for this tour to run.
Please note, this cruise may not be suitable for younger children due to cruise duration. Please contact our team to discuss prior to booking.